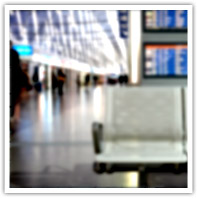 Atlantic Travel organizes all of your travel needs . We have customized tours which provide unique cultural experiences including the Middle East and North, and South America, Europe, Asia, and Africa . We specialize in hajj and umrah tours whether you want to stay several days or a month; we can provide you with an unforgettable itinerary of memories. For individuals not wanting a group tour, we can organize all of your specialized hotel reservation and transportation needs, and airline tickets. We can also provide top quality limousine and corporate sedan service in and around the Washington, DC metropolitan area

We provide:
Airline tickets
Brochures
Visa / Passport Services
Limo Rentals
State Visits
Embassy Specials
Hotel Reservations
Cruise line reservations
Special needs customize itineraries
Honey moon packages
Hajj Trips
Umrah Trips
For corporate travel, special occasions, point-to-point transfers, airport transportation and limo service let us take you in style. We operate 24 hours a day, 7 days a week. Last minute reservations are always handled promptly and with pleasure. We can provide references and letters of recommendation from one of many corporate accounts we service each year.
Atlantic Travel provides point to point services in the Washington , DC Metropolitan area, including Virginia , and Maryland airports at fixed rates. From the moment you arrive, you will receive top-notch service from one of our chauffeurs who will greet you with a sign at baggage claim or your arrival gate according to your instructions. Your chauffeur will then assist you with your luggage and transport you to your desired destination.