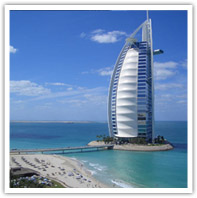 Atlantic Travel is a comprehensive travel agency, dedicated to meeting the needs of preferred corporate and leisure clients. As a complete travel agency with over 30 years of experience, we are uniquely positioned to provide the highest quality service to our clientele.
According to Fodor's the country's leading experts on travel around the globe and the publishers of the widely popular Fodor's guidebooks, there are several reasons when you need a travel agent. Here are a few of those reasons from that list:
If you're going on a cruise
If you're in search of comprehensive service
If you're looking for air passes and around-the-world fares
If you are a specific-needs traveler
If you're planning a long, complex, multi-country trip
If you have complicated requests
If you are traveling to a "difficult" country
If you're going to a country not popular with American tourists
If you need a miracle
If you're uncomfortable using the Internet
Atlantic Travel can help you if you answered yes to any of the above. We provide our customers with a convenient, one-stop (airlines, tour companies, cruise lines, hotels, car rentals and much more) location, staffed by helpful, knowledgeable professionals, who have the experience to put together your travel plans, ensuring that you have a worry-free journey. Our wealth of experience and buying power ensure you are getting the most value for your travel dollar. Please contact us and let us help you with all of your travel plans today!